MOST EFFECTIVE FACE MASKS AGAINST COVID-19. Face masks are a simple way to help decrease coronavirus transmission and save lives. According to the Centers for Disease Control and Prevention, wearing a face mask in public places has been shown to reduce the spread of COVID-19, because those who are pre-symptomatic can spread the virus before showing symptoms. Here is a list of the most effective made in Vietnam face masks for Covid-19 prevention.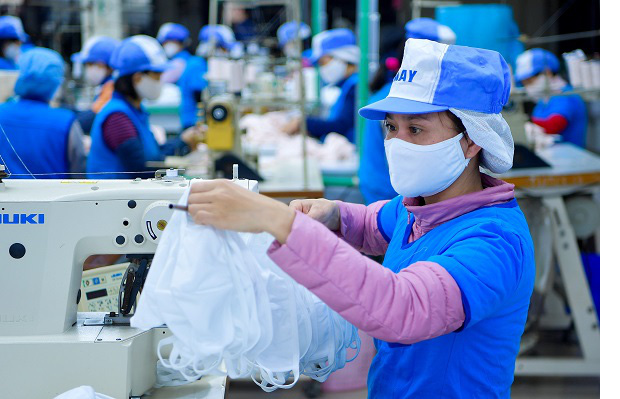 Fabric/cloth masks:
Fabric or cloth masks trap droplets that are released when the person wearing the mask sneezes, coughs or talks. They reduce the spread of viruses, are easy to purchase or make, and can be washed and worn again. It's also important for the wearer to avoid touching their masks, and if they do, to sanitize or wash their hands after. Additionally, if a cloth or fabric mask becomes wet or dirty, it's important to switch to a clean one. These masks should not be shared.
In order to meet the demand of face masks for Covid-19 prevention, Viet Nam businesses have improved their abilities and innovation for mask production. This makes Vietnam able to become a large-scale cloth face mask producer in the world, according to the Ministry of Industry and Trade (MoIT). 
The domestic firms no longer have to rely on imported materials such as antibacterial fabrics or chemical substances. Instead, they could produce antibacterial fabrics made from domestically biological materials and are operating under their capacity due to the lack of customers and orders. So far, a few enterprises reported that they got long-term contracts on face masks production. The MoIT reported that Viet Nam houses about 50 textile firms which are competent to daily produce 8 million cloth face masks or monthly churn out about 200 million ones. 
Simple cloth face coverings are recommended to slow the spread of the virus and help people who may have the virus and do not know it from transmitting it to others.  
Beside 2-layer masks with 1 layer made in antibacterial cloth, many Vietnamese businesses have upgraded 3-layer and 4 -layer mask production with water-resistant and splash-resistant cloth added. 
Furthermore, many kinds of face masks are innovated to fix their forms with a gap in front of nose for easy breath, prevent form changing when speaking, also their strap and nasal splint are improved for long time use, whole face fixing and high protection and bacterial filter.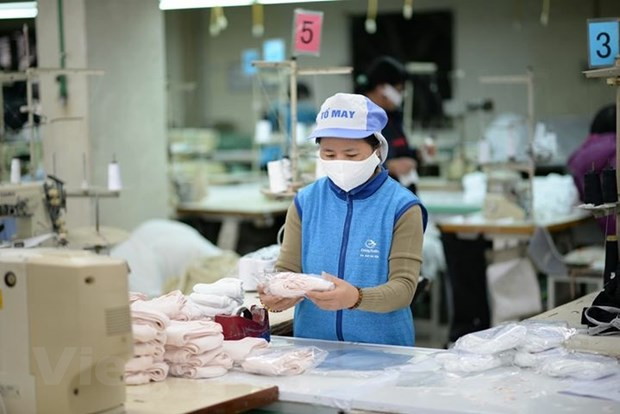 MoIT asserted that Vietnam is able to produce face masks at a large scale, both meet domestic demand and qualified export. Vietnam is also supposed to be the world cloth face mask manufacturer. 
The Ministry also noticed domestic firms pay attention to quality requirements in foreign markets and seasonal factors of the products. 
The Ministry added that it had planned to connect cloth face mask producers and distributors, shopping mall systems, large supermarkets for business assistance and domestic consumption promotion.
The bigger ability of production will be the opportunities for Vietnamese businesses to step into the world market under the assistance and support of Vietnam overseas agencies promoting export activities. 
Surgical masks:
Surgical masks — also called medical masks — are loose-fitting and disposable. They protect the nose and mouth from coming into contact with droplets that could carry germs. They're made to protect you from sprays or splashes that could enter the nose or mouth. These masks are also able to filter out large particles in the air, and can make sure droplets from the wearer aren't being spread. These masks are single-use only.
There are 70 surgical mask producers in Vietnam that can also produce 40,000 N95 masks a day, the government said in a statement on its website.
There are also 40 firms capable of producing 7 million fabric masks per day, it said, adding that they had exported 7 million masks during the pandemic. Reuters's Khanh Vu reported.
Vietnam is challenging China's dominance of coronavirus diplomacy with the donation of medical supplies to Europe and Southeast Asia and even winning plaudits from U.S. President Donald Trump for a shipment of protective suits.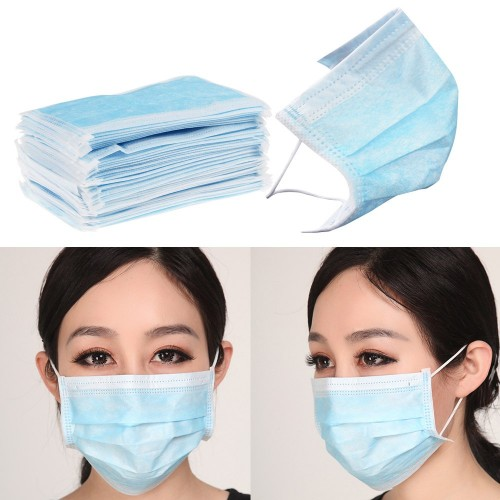 N95 masks:
N95 masks provide a higher degree of protection than a surgical mask or cloth mask because they can filter out both large and small particles when the wearer breathes. They're called N95 masks because they're designed to block 95% of particles or liquids that may come in contact with your face. However, these masks are not for general public use and should be reserved for healthcare workers and other medical first responders. They're also incompatible with children or people with facial hair. Healthcare providers are fit tested for these masks, and like surgical masks, they're intended to be single-use only.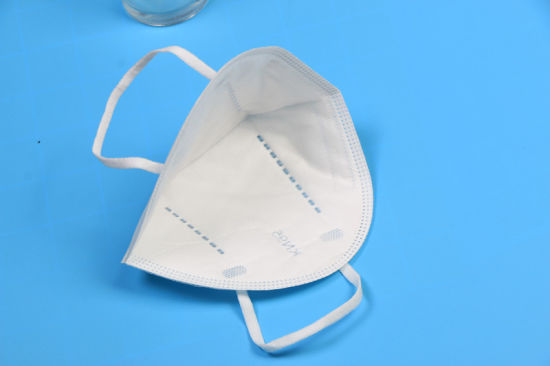 Face masks with valves:
These masks may make it easier to breathe out, but as the wearer is doing so, they're also exhaling their germs into the air around them. Increasingly more medical facilities around the country have banned the use of masks with valves. They do a good job protecting the wearer, but because of the one-way valves, they don't offer much protection to the people around the wearer. If the wearer is contagious, either knowingly or unknowingly, they could still be spreading the virus to others around them. Since the main reason to wear a mask is to protect others, a simpler mask with a filter may be a better choice.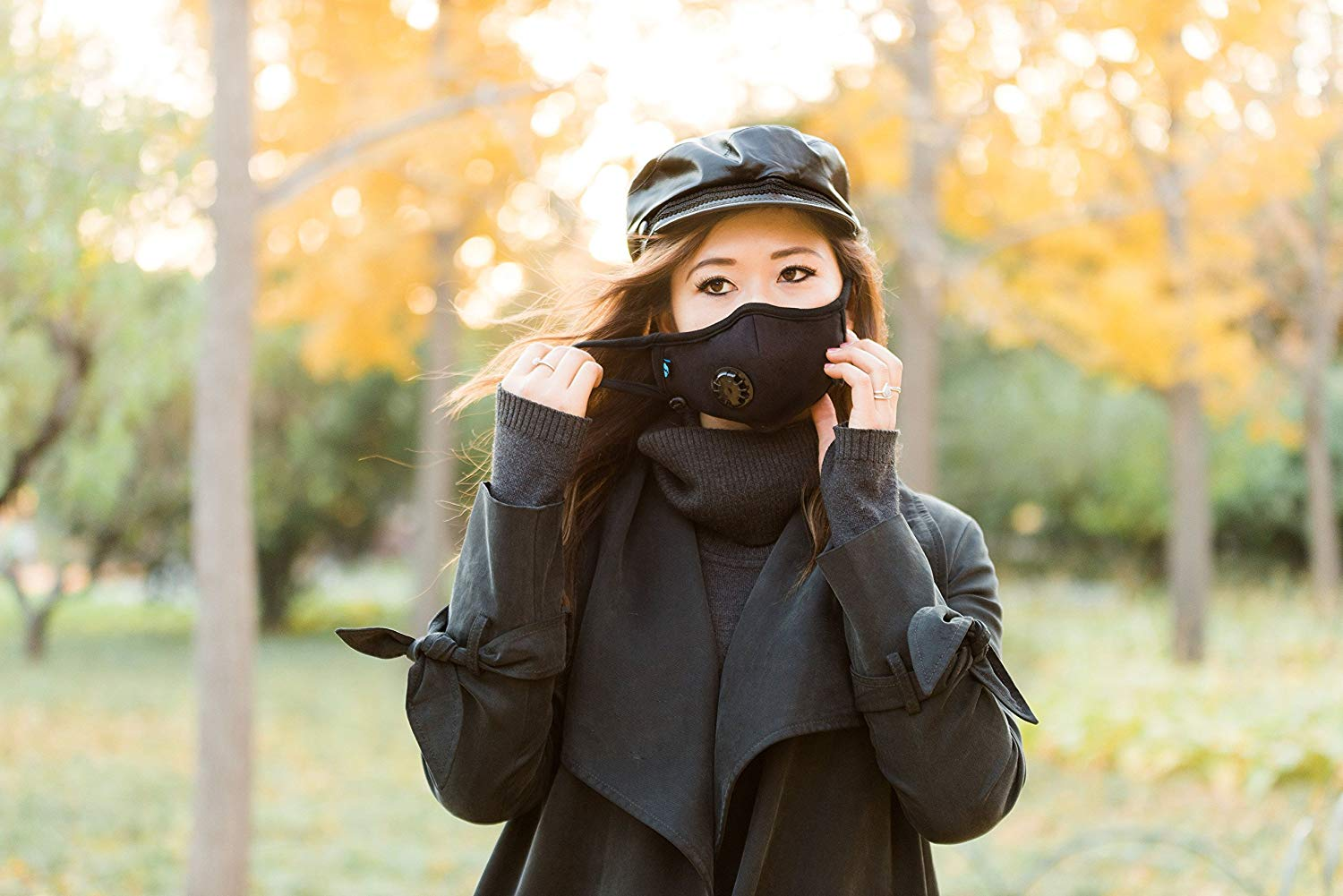 Filters almost 100% of pollution, gases, and bacteria and viruses.

Ideal for people at risk of respiratory diseases, living in or travelling to areas with high air pollution / smoke levels

Protection against harmful gases, odours, all PM; PM2.5, PM0.3, pollen, smoke, allergens and pathogens

The world's most trusted reusable anti pollution mask now with adjustable straps, perfect for travel, especially to China or India.

Presented in a slimline tin for storage, fashion friendly designs available in 5 sizes suitable for the whole family!